WMGC 2020 winter tournament.
We had a respectable turnout of 18 players. There were 3 double-digit kyu players, with the remaining players from 3-kyu to 5-dan. Players traveled from throughout New England: 200+ mi from VT, by Uber and bus from Boston, and several players from NY City.
David Richardson (14k) won the DDK division.
Four players had 3-1 results. Details with the picture below.
Just one player had a perfect 4-0 record: Minghan Jiang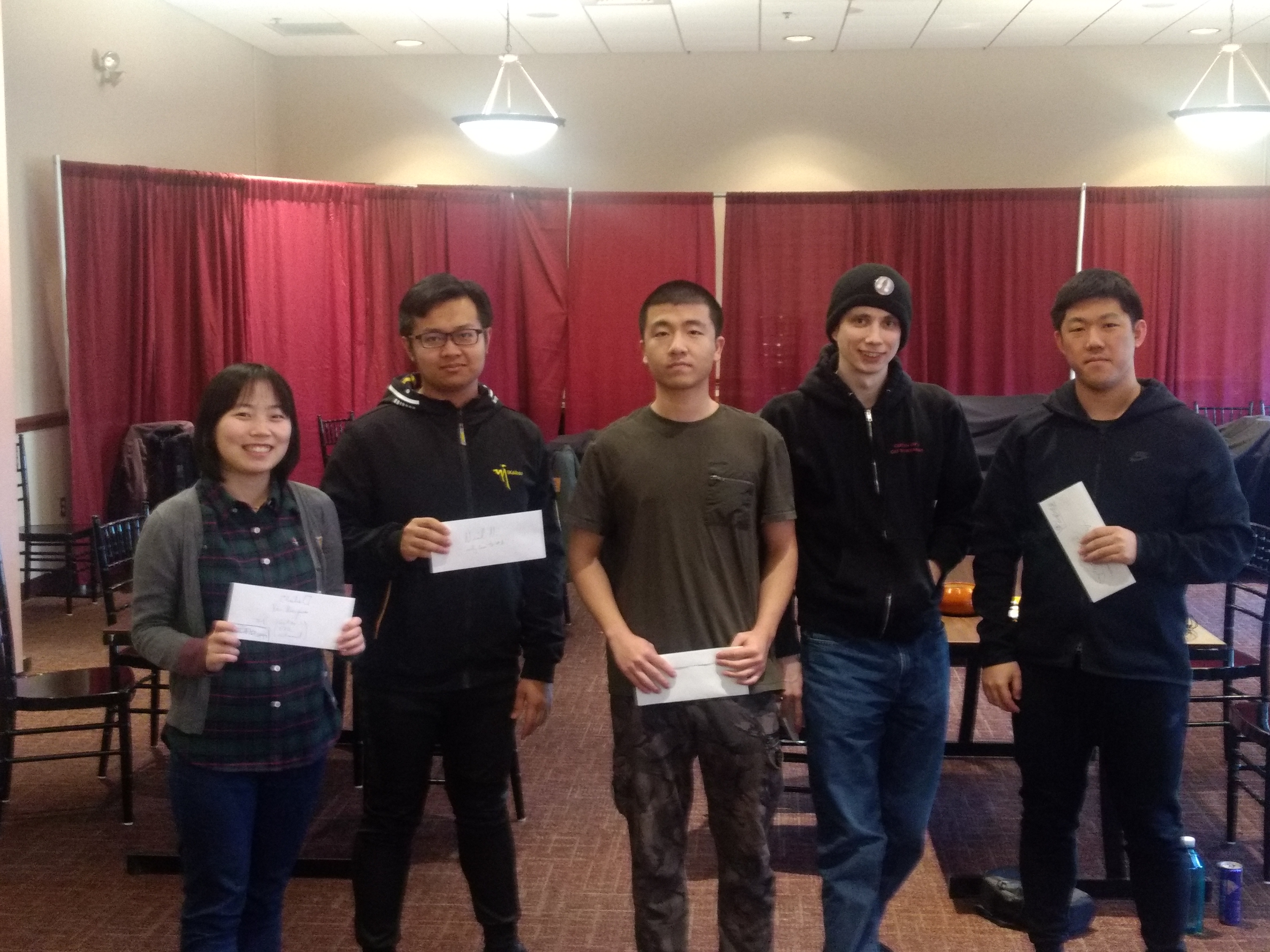 Pictured from left to right:
Weiqiu You (Rachel) (2k, 3-1)
Neil Ni (2d, 3-1)
Jiang Minghan (1d, 4-0)
Joel Kenny (4d, 3-1)
Stephen J. Choung (2k, 3-1)